I love brunch. You love brunch. We all love brunch.
Brunch is the favorite meal of many. It's a meal associated with friends, great conversation, laughter, and usually a Bloody Mary, mimosa, or three…
Boise is home to plenty of top notch breakfast and brunch locations, but where is the best? Who has that unique brunch experience or over-the-top item you just can't get anywhere else? Well, I've done the hard work for you and compiled this Select Six list of the best-of-the-best breakfast and brunch locations in Boise and the Treasure Valley area.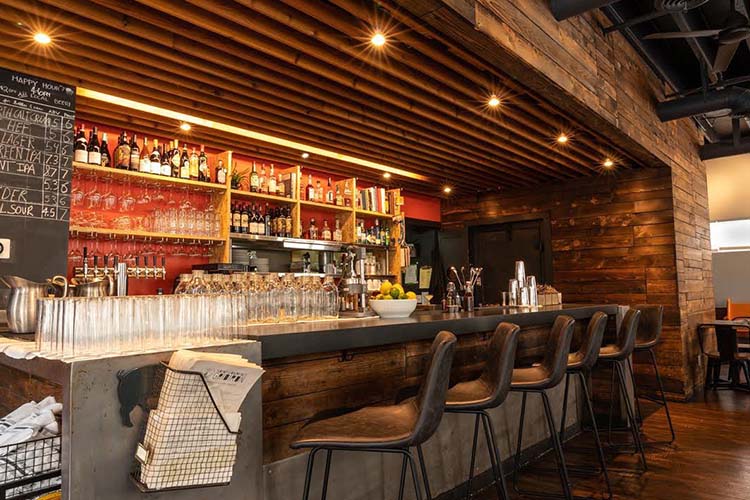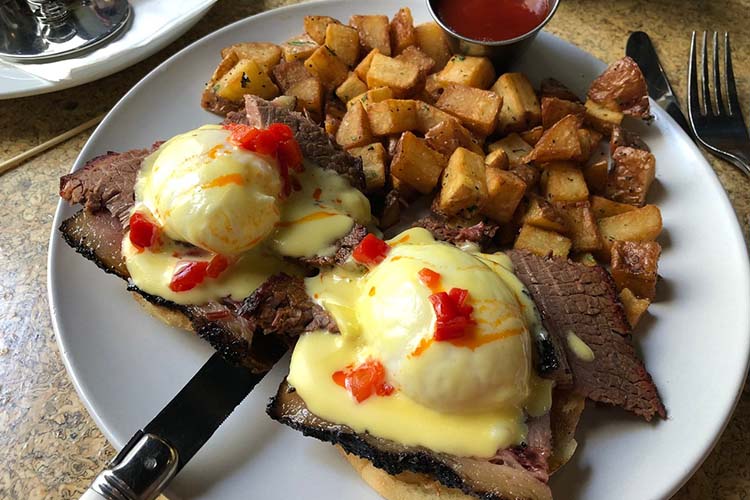 St. Lawrence Gridiron is known for its deliciously juicy smoked brisket and some of the best wings you can get in Boise, but they also shine for brunch.
There isn't much to not like here. St. Lawrence smokes their own meat in-house with a massive smoker visible on the front patio. The streetside patio is the perfect place to gather in the warmer months and the restaurant is modern, minimalist and comfortable.
Brunch offerings include a mouthwatering Smoked-Brisket Benedict, Poutine, and a personal favorite, Shrimp and Grits, plus much more.
If you need hair-of-the-dog from a fun night out, I personally think the Bloody Mary at St. Lawrence is a top-two in Boise, and if that isn't your thing St. Lawrence also has a full bar with plenty of craft cocktails to choose from, unlike some other local brunch locations.
705 Bannock Street | Boise, ID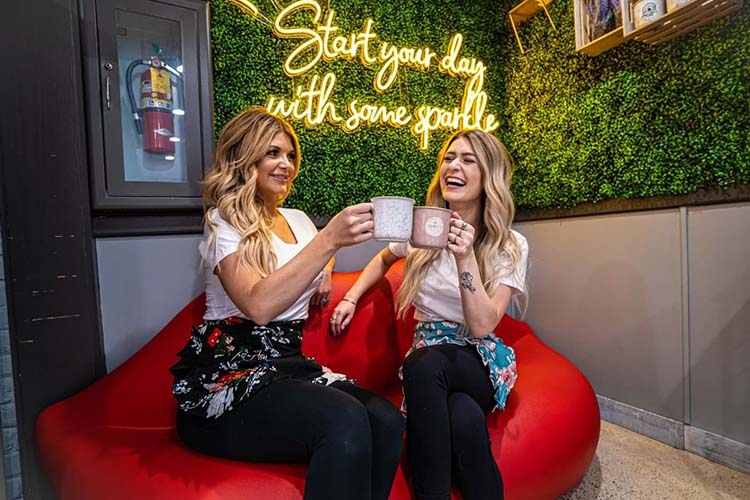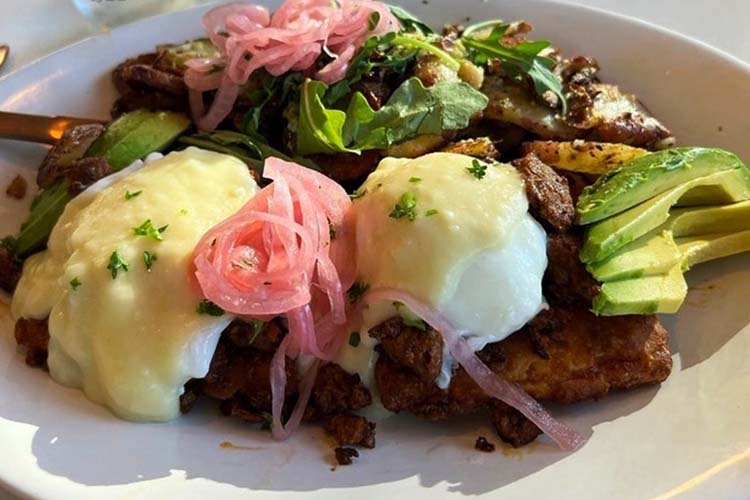 Huck House Brunchette
If this list was titled "The Most Instagram-able Brunch Spots' the Huck House Brunchette would win by a landslide.
Everything at the Huck House Brunchette is made to impress. The mimosa menu has plenty of variety, including Tiffany-blue mimosas with "diamond" salt rims and unique flavors like hibiscus flower, watermelon-agave fresca, as well as the Gold Digger which adds some edible gold glitter to the mix. If you can't choose which mimosa you want you can order a mimosa flight or a mimosa tree for your group!
The brunch menu has standard brunch fare, but with a Huck House spin (and the portions are very generous). Classic breakfasts, omelets, bowls, and benedict's, plus a build-your-own Hipster Toast menu assure they have something for everyone.
7135 W State Street | Garden City, ID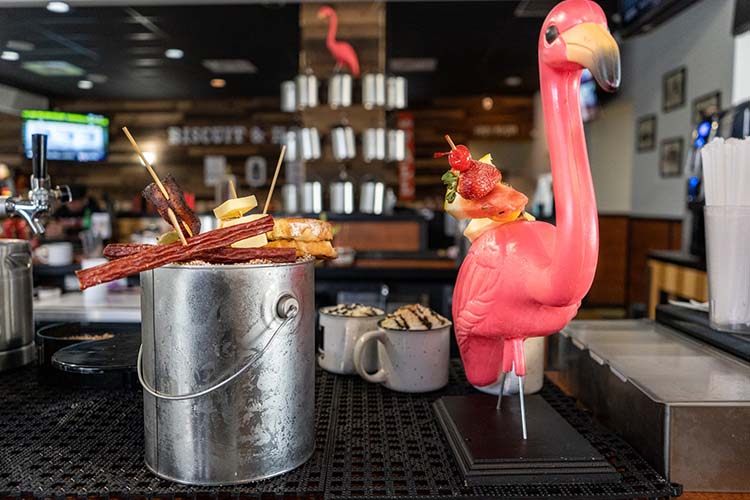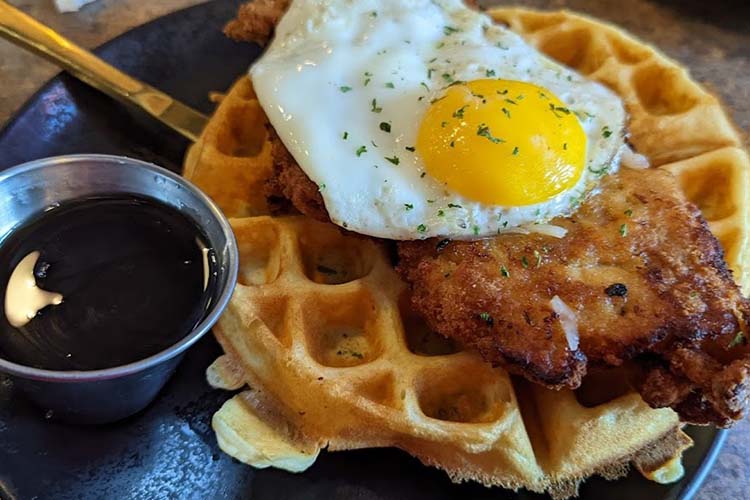 Biscuit and Hogs
Biscuit and Hogs takes the standard brunch options you'll find most places and dials it up to 11. Biscuit and Hogs offerings scream that they are not concerned with calorie counts. It's all about making the most delicious, satisfying, and tasty food as humanly possible.
Leveled-up versions of classic brunch fare like Chicken and Waffles, scrambles, and breakfast burritos are available. Or you can get into the unique offerings like Chipotle Chicken Benedicts, Meatloaf Hash, Ribeye and Eggs, or the Smoked Brisket Benny with smoky bacon hollandaise and onion straws.
The mimosa menu is plentiful with numerous flavor options. For Bloody Mary connoisseurs, there are five unique Bloody Marys including the "Tin Can" bloody, which includes a grilled cheese, signature pork belly bacon strips, extra sharp white Cheddar cheese & local handcrafted pepperoni sticks served in a gallon paint can!
Biscuit and Hogs also features a full bar for the adults, which is always appreciated.
2032 E Overland Rd #130 | Meridian, ID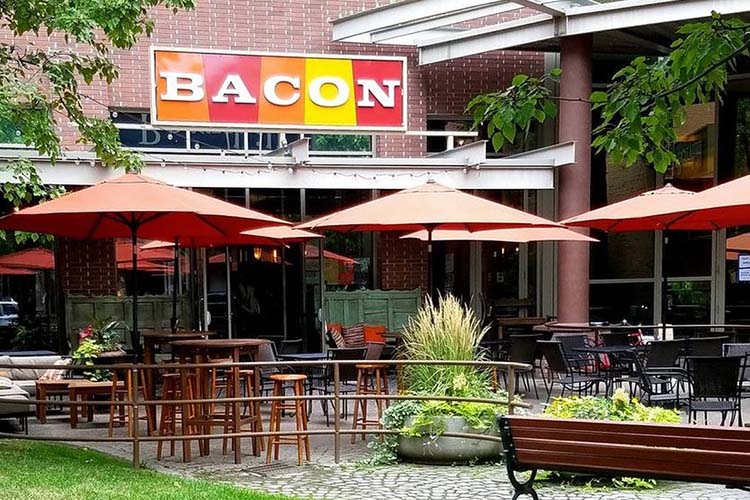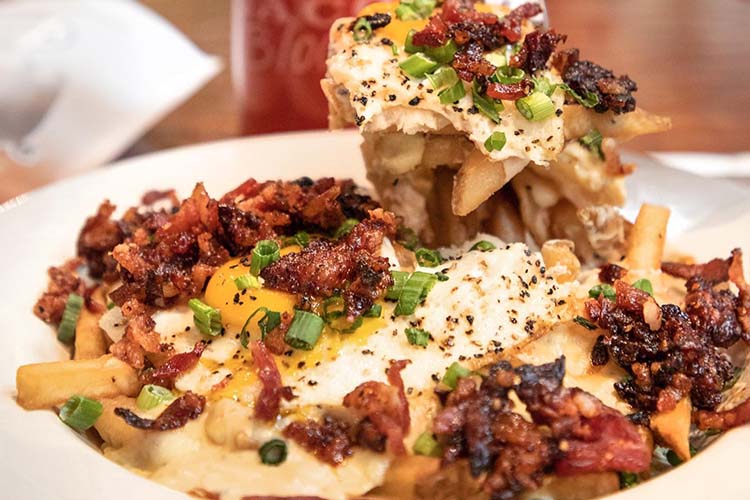 Bacon
Bacon, owned by chef and restaurateur John Berryhill, is all about, you guessed it… bacon.
Bacon-lovers will feel right at home here ordering "bacon shots" with five signature bacons like candied bacon, maple rosemary, spicy hot, Kurobuta, and a Berryhill signature bacon with sweet chile.
The breakfast and brunch menu has plenty of creative takes on classics like Brioche' French toast with candied peanut butter and bananas, the Benny Hill benedict with chipotle hollandaise, and The Hash with sliced steak, southern gravy, mushrooms, and chipotle onions.
For biscuits and gravy lovers (like me), the menu features an entire biscuits and gravy section, including the "Monroe" with locally-sourced sausage from Snake River Farms served in a tower of sausage patties, fried eggs, gravy, and biscuits.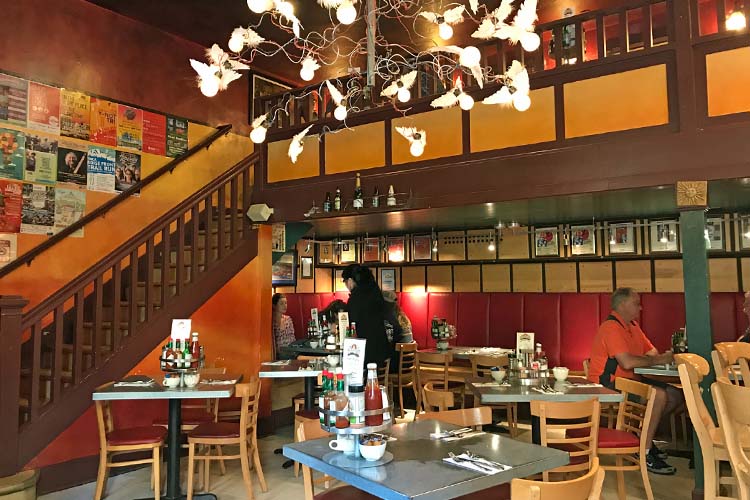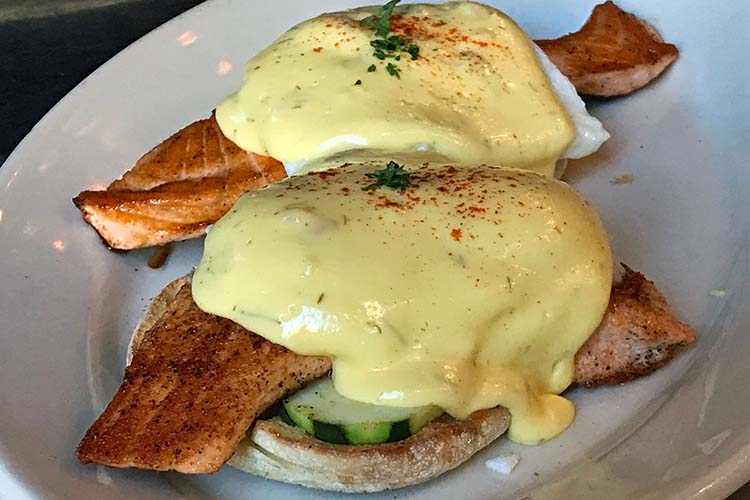 Goldy's
No local brunch list would be complete without including Boise staple and nationally-recognized breakfast and brunch restaurant Goldy's.
Goldy's owns the longest-operating location on this list, opening way back in 1999. The atmosphere at Goldy's is bright, eclectic, and charming. Goldy's prides itself on quality and locally-sourced ingredients. Everything at Goldy's is made-to-order from scratch, so you're guaranteed quality and freshness that can be hard to find nowadays.
The menu features more standard offerings like fresh fruit plates, standard breakfast platters, plus lunchy options like sandwiches and burgers. But where the menu really shines is house-made hollandaise benedicts and frittatas. The Potato and Dill Frittata is a personal favorite I highly recommend.
The only downside is there is almost always a wait, but that's also a testament to the food's popularity of Goldy's. The bistro closes at 2pm, so plan accordingly.
108 S Capitol Blvd | Boise, ID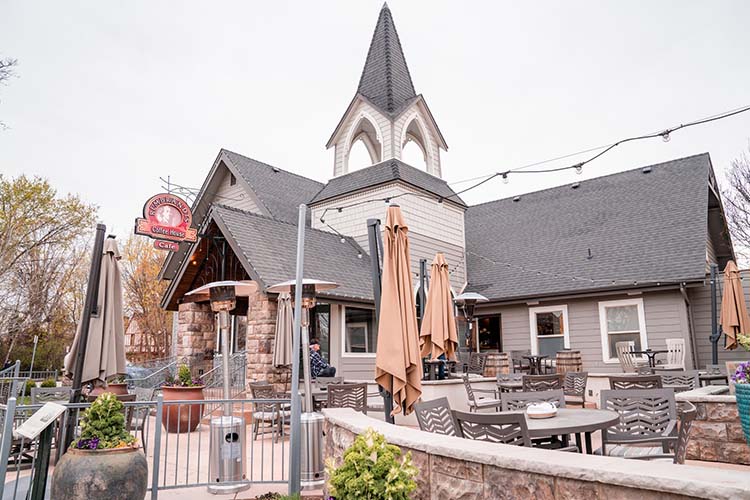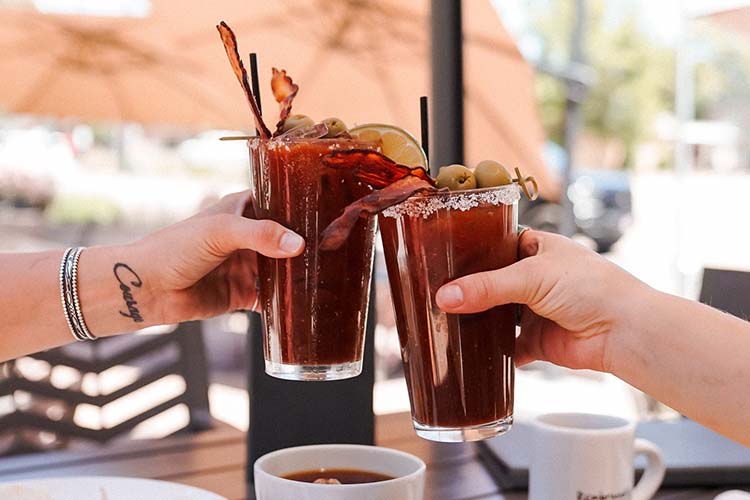 Rembrandt's
Rembrandt's was a favorite when I asked about your favorite brunch spots on the This Is Boise Instagram and Facebook.
Located downtown Eagle, Rembrandt's inhabits a charming and iconic church building. Rembrandt's breakfast and brunch is fairly substantial with multiple breakfast burritos, quesadillas, bowls, scrambles, breakfast sandwiches, and six different benedicts to choose from.
Rembrandt's patio is spectacular in the warmer months and there is a full bar for craft cocktails to mimosas.
Lucky 7 (and 8) Honorable Mentions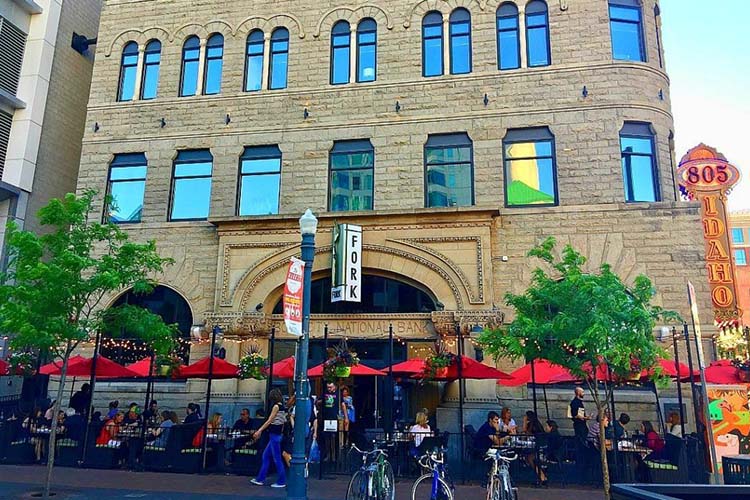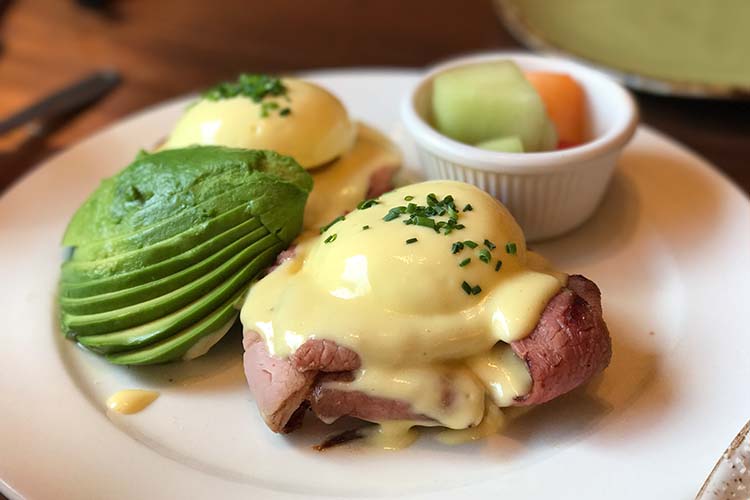 Fork
Fork is located in Downtown Boise on 8th Street and has been a popular option for years. Fork sources many ingredients locally and that philosophy also extends to the bar, where 75% of beer, spirits, and wine come exclusively from the Northwest.
Fork's outdoor patio is one of the best in downtown and full of lively bustle from spring through fall. Fork's brunch menu features plenty of farm-fresh options, build-your-own-mimosas, and other brunch goodies.
199 N 8th Street | Boise, ID 83702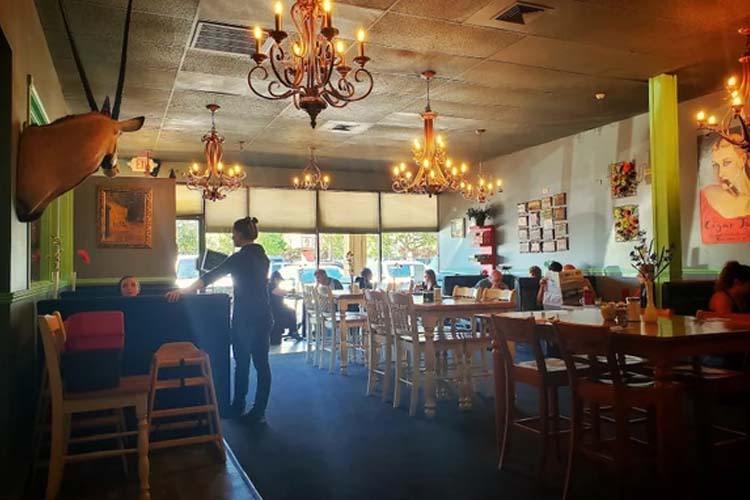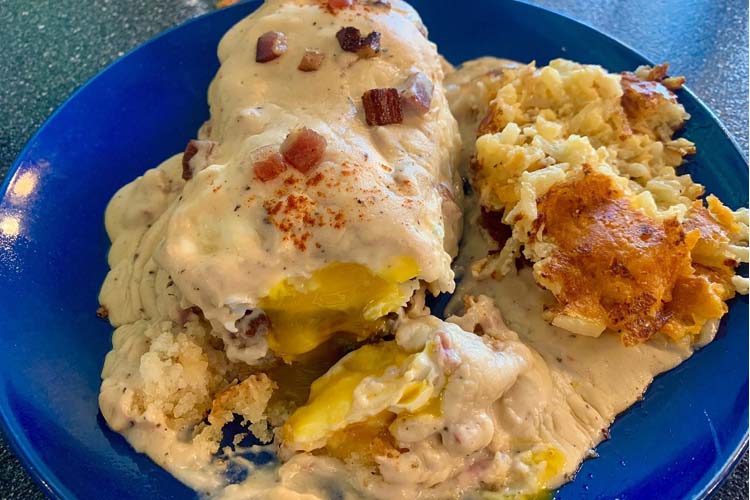 Egg Mann and Earl
Egg Mann and Earl was another location the was mentioned frequently by our social media followers.
Egg Mann and Earl is a diner-style breakfast and brunch spot near Boise Ave and Apple Street in Boise. Your meal will start with a perfect hot, crisp, and buttery scone to jump start your appetite.
The coffee here is fantastic. The menu is full of breakfast and brunch classics that are all very well done and the portions are huge. I highly recommend the cheesy hashbrowns – they are to die for!
650 E Boise Avenue | Boise, ID