The Flying M Coffeehouse is hosting its 27th annual Valentine's for AIDS event! Located in the gift shop of the downtown location, this event is a silent auction featuring pieces from over 250 local artists. The auction begins on February 6th and ends at 4 pm on February 16th. This year, 100% of the proceeds from this event are donated to Safety Net for Aids Program (SNAP). SNAP provides assistance in housing, utility bills, groceries, and medical insurance payments for those in the Treasure Valley with HIV/AIDS.

The fundraiser started when the previous owners found out that a few close friends had died due to AIDS-related health problems. The annual event continues, even with a new owner. Each year, the event grows –last year the event donated over $30,000 to SNAP. Over the past 26 years, The Flying M has donated over half a million dollars to AIDS-related charities from the auction alone.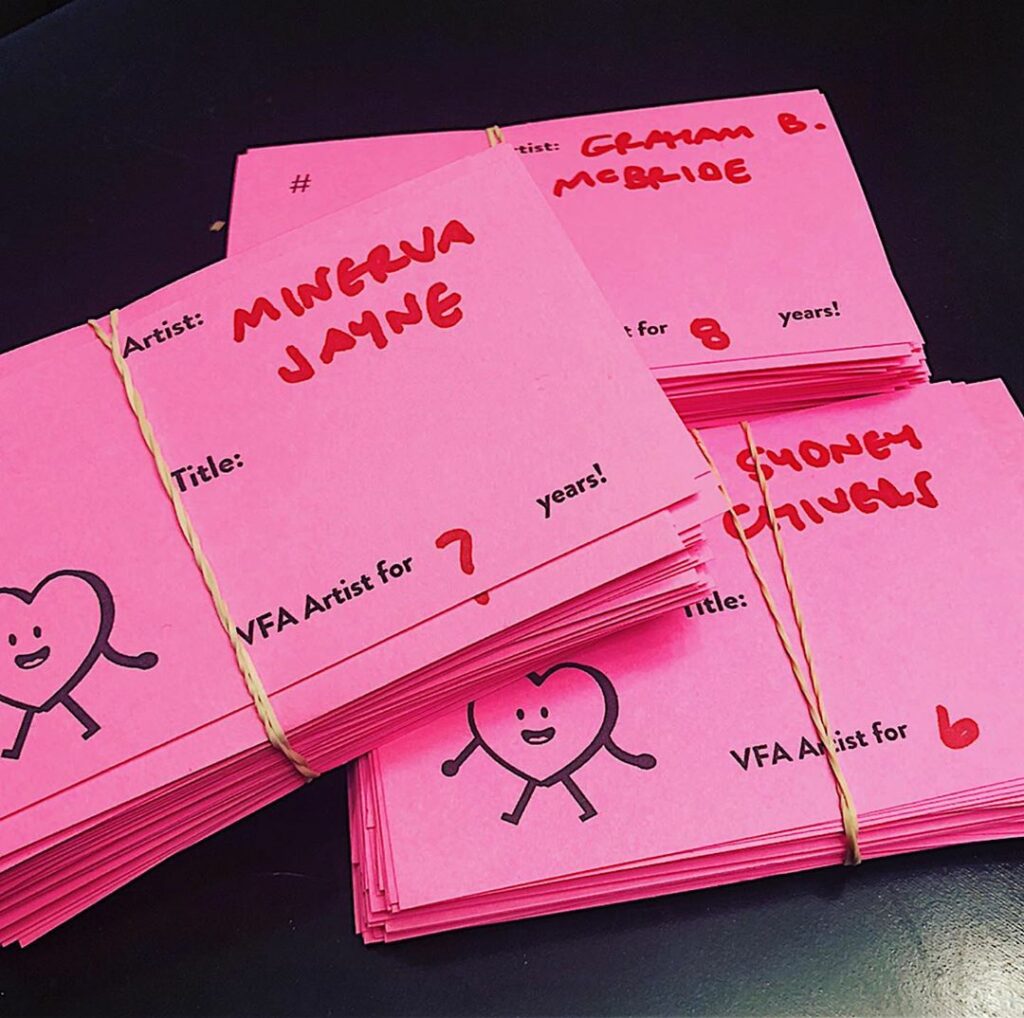 Every year, artists submit pieces that are interpretations of love. "Artists vary in experience, from children drawing hearts on pieces of paper to professional artists submitting work that sells for over $700," says Jessica Pallante, the coffee house's gift shop manager. "We have three artists that are participating in their 27th year here. Others are well above 20 years. And, of course, there are lots of first-year participants as well." Artists range in age from "grandkids to grandparents".

This year you can expect to see all types of art. There will be stained glass, fiber work, felted pieces, oils, acrylic, sculptures, photography, cast pieces, woven pieces, blown glass, and more. From February 6-16th, stop by, grab a cup of coffee, and bid on a piece! Learn more about the event here.