We say every season is patio season! These last few weeks, we've found ourselves discussing our favorite patios: from the most interesting or elegant place to go on a date, to the best spots for a well-earned, post-work decompression session. So here's a list, in no particular order, of our top patio picks. If you haven't checked them out before, make a point to get out on the town this week and treat yourself to some refreshments in the sun!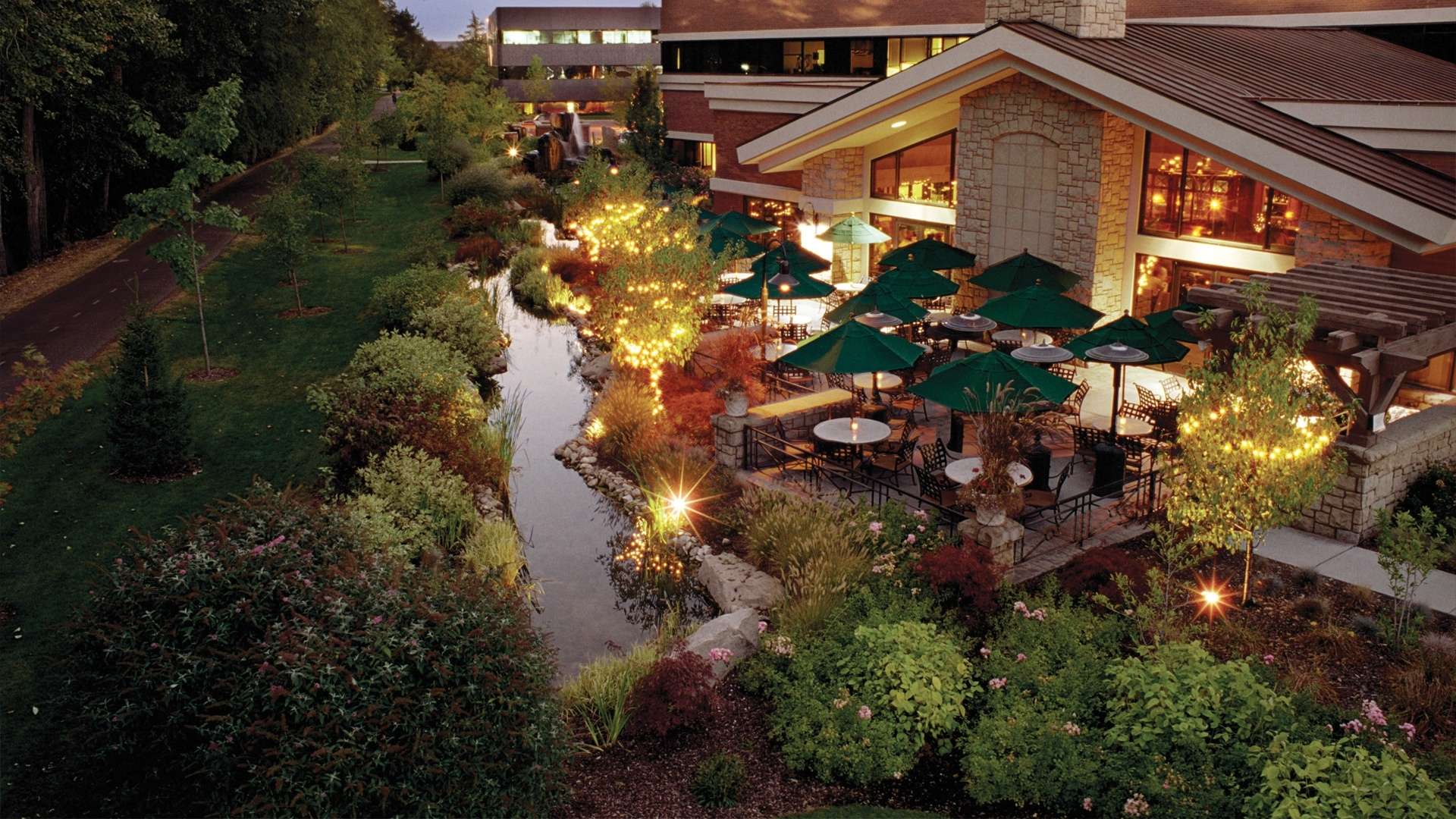 Cottonwood Grille
Cottonwood Grille lounges along the shady, tree-lined banks of the Boise River, which is one of the primary reasons it's made this list for best patios. The beautiful river, trees, and vegetation provide the perfect amount of fresh air and shade, and a gently flowing manicured creek brings ducks and other wildlife up close while you enjoy their seasonal, farm-fresh menu and delicious cocktails. The gorgeous patio design, with plenty of umbrellas and string lights, elevates the whole Cottonwood Grille experience.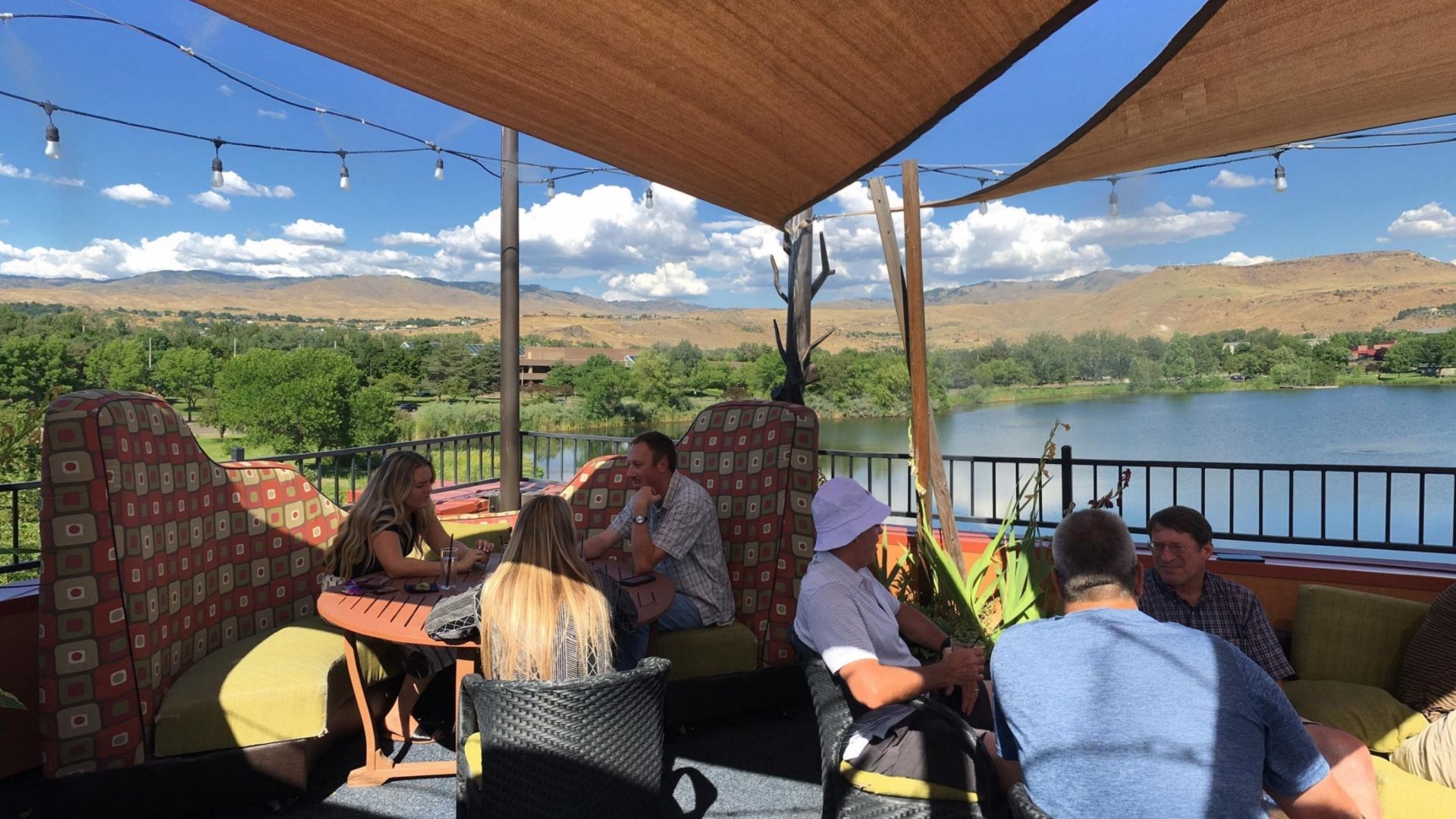 Barbacoa (Luna Bar)
Anyone who's been to Barbacoa will tell you that the experience is unlike any other restaurant in Boise. Just visiting inside the restaurant is an experience in itself, but the uniqueness of Barbacoa extends beyond its walls to the rooftop patio known as "Luna Bar," as well. The rooftop does well to match the rest of the restaurant's eclectic aesthetic with bright colors, eccentric artistic design, a restroom that's guaranteed to be a topic of conversation, and an incredible view of the foothills.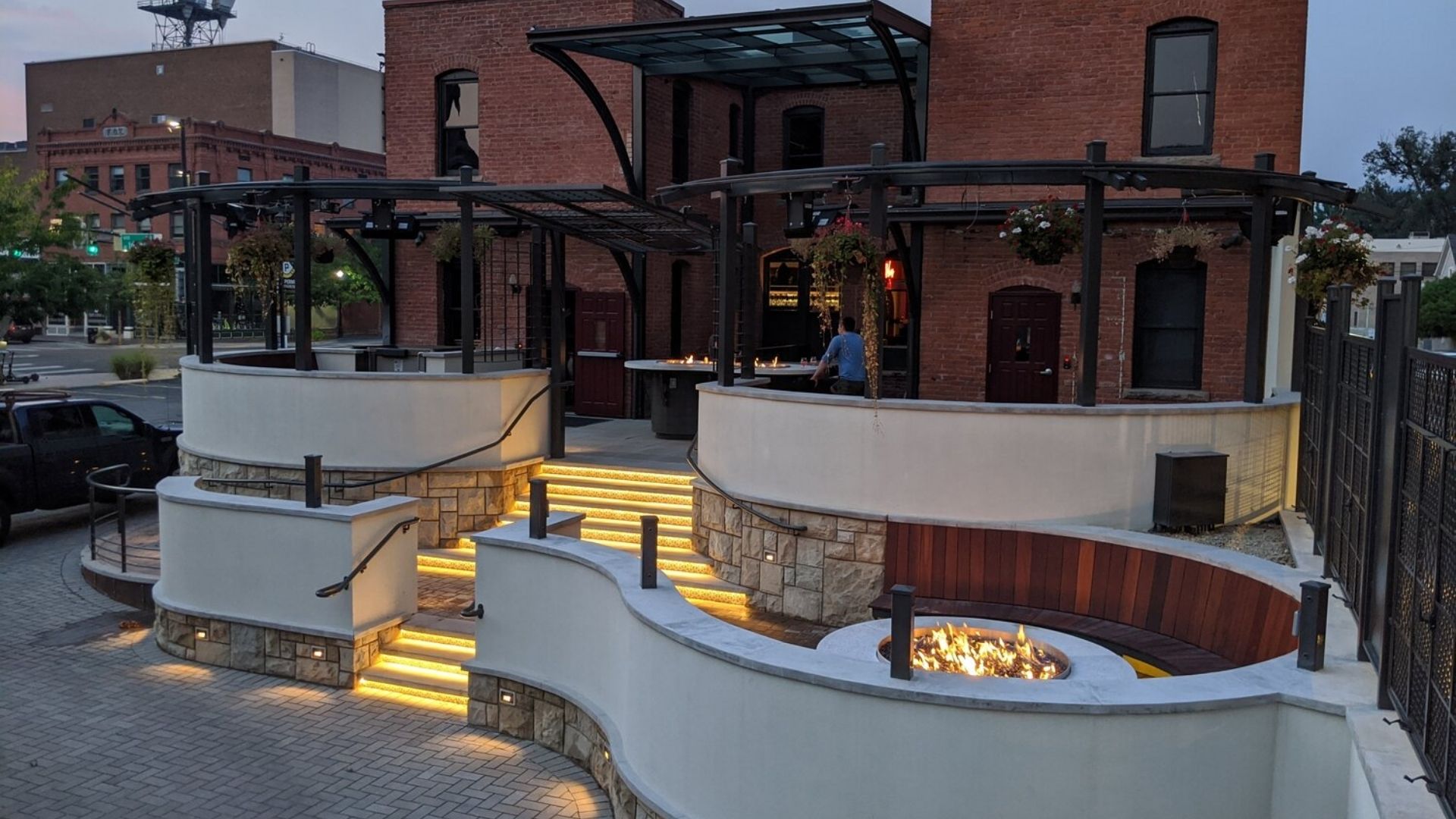 Ochos
Nestled in a 100+ year old building in the heart of downtown Boise, Ochos does amazing things in small spaces. Their self-proclaimed "bitchin" patio is an urban oasis of unique design and charming atmosphere. The multiple levels of comfortable seating make for a great space to socialize and enjoy the impressive selection of wine, cocktails, and small plates. When we're at Ochos, there's definite liveliness- as if the energy from the beautiful hardwood dance floor on the second story radiates into every guest.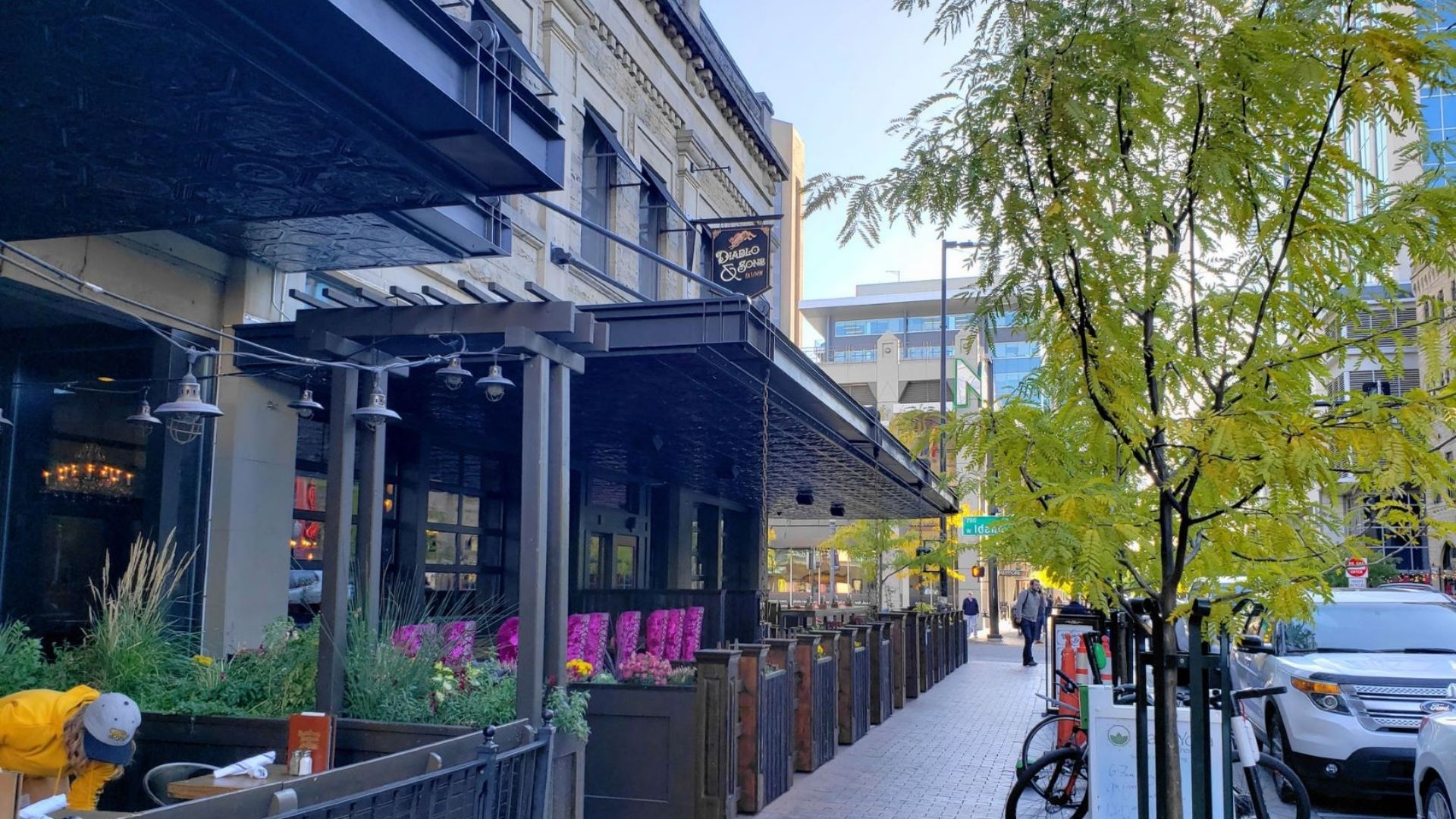 Diablo and Son's
Diablo and Son's patio faces the hustle and bustle of Downtown's 8th Street, with an extended space covered in the winter and opened to the air when weather permits. As a fully covered patio, the saloon aesthetic carries from interior to exterior, with wooden slat fencing providing a rustic enclosure for the brightly upholstered seating within. Furthermore, Diablo & Sons is a saloon first, with impressive crafted cocktail and beer selections that complement a blend of American and Hispanic-inspired cuisine. Their appetizers make for a great snack, and the drinks will have you saying, "just one more…"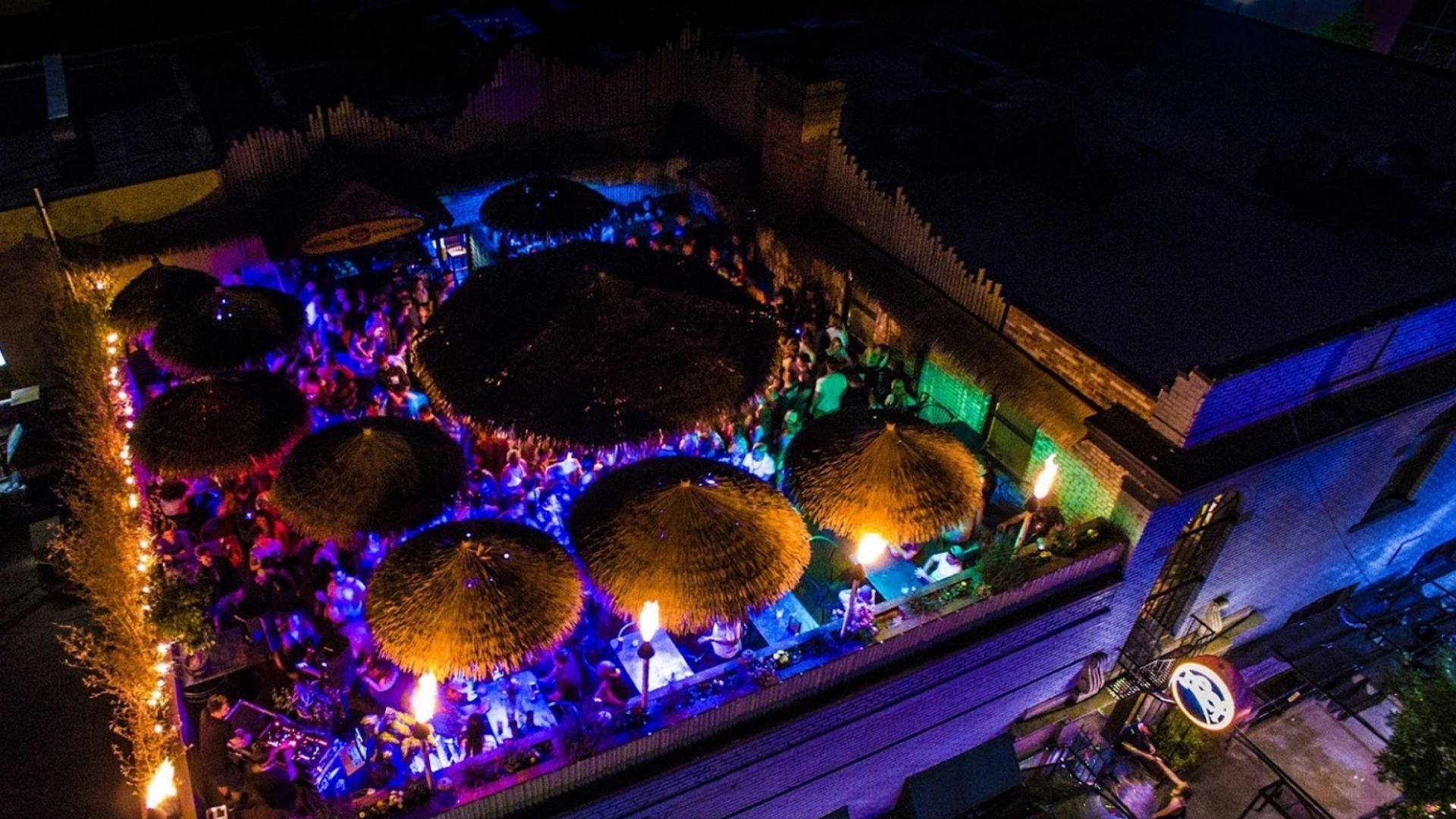 Reef
This list just wouldn't be complete without featuring the Reef's iconic rooftop bar located smack in the middle of Downtown's "Old Boise" district. A tikki-themed, tropical experience complete with palm-frond umbrellas, themed drinks and cuisine, and an island party vibe, the Reef is perfect for evening summer fun with regular live music events. If you're looking for a great place to kick off a weekend night, Reef is a great first stop.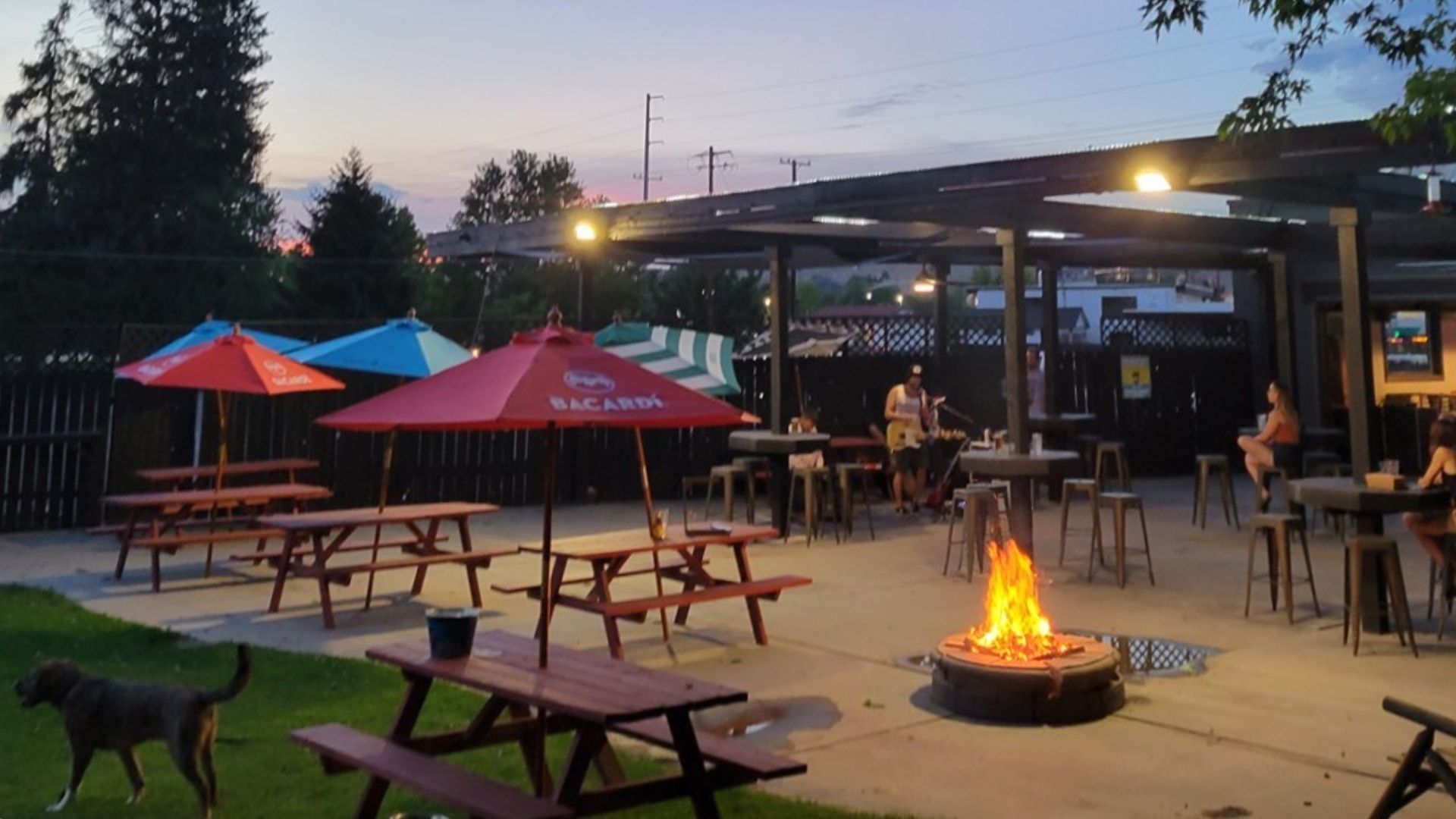 State Street Kitchen and Drinkery
Once an iconic Boise staple known as The Dutch Goose, the State Street Kitchen and Drinkery make great use of a fresh remodel while preserving most of what was always the best part of the old restaurant: the patio! Large enough to accommodate events and parties, the patio extends far beyond the restaurant itself – covered concrete giving way to grass, picnic tables, and even horseshoe pits. It's exactly this fun and casual neighborhood aesthetic that makes State Street Kitchen and Drinkery one of our favorite summer patios.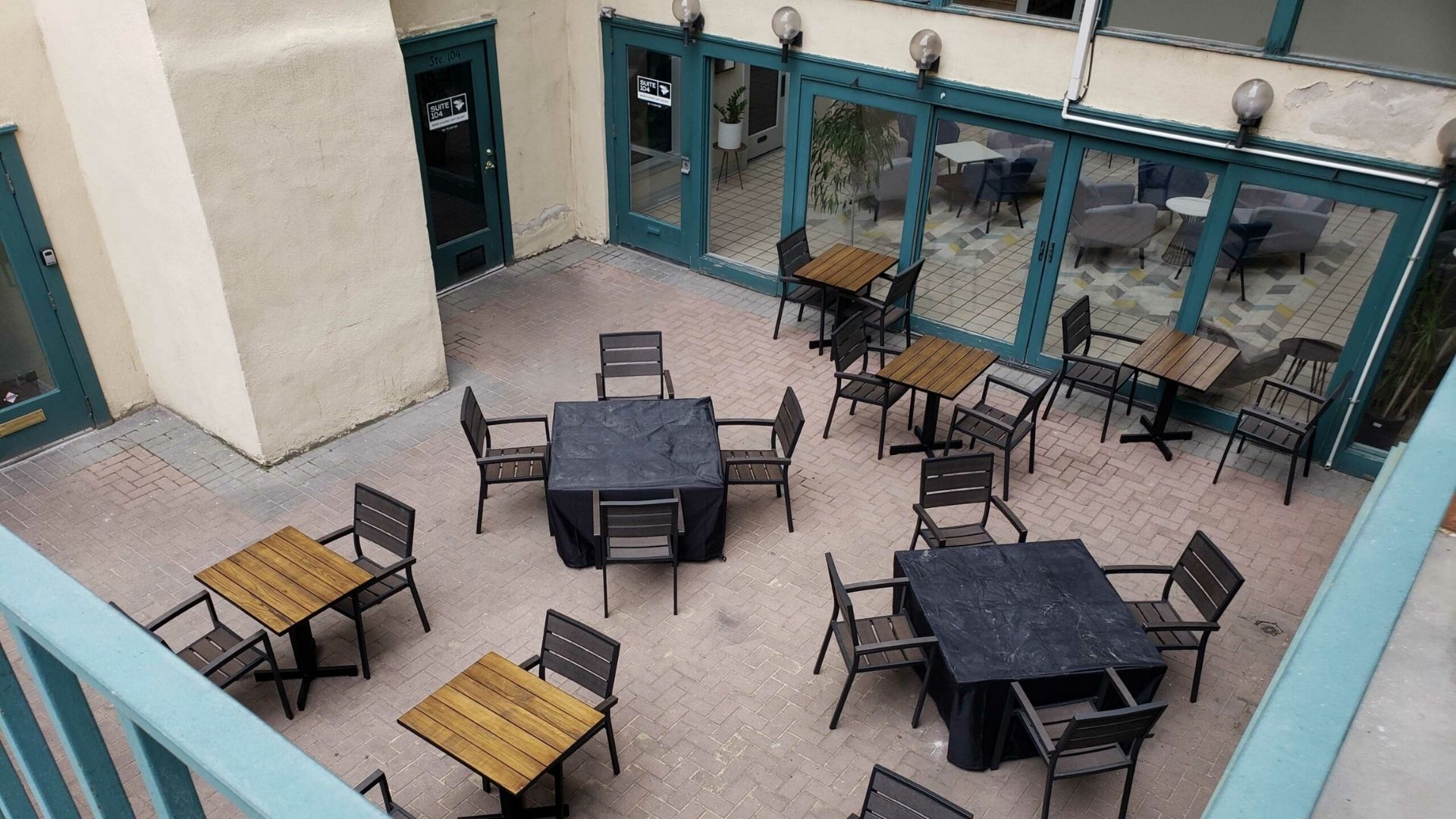 LUCKY 7 HONORABLE MENTION:


Suite 104 courtyard patio remodel
Suite 104 is a trendy speakeasy collaboration between St. Lawrence Gridiron and Wild Roots Cafe tucked away on the bottom floor of the iconic Idaho Building. This hidden gem of Boise's craft cocktail community has only just this last month unveiled the lower-level courtyard as a patio, bringing Suite 104's footprint out into the fresh air! Suite 104 has an airy, elegant style, and the patio is quiet and discrete. With easy access to amazing cuisine and some of the finest craft cocktails in Boise, we knew we had to include Suite 104 on this list!