Looking for a unique and local craft coffee shop? Craft coffee is the new craft beer around town, and Form & Function Coffee is definitely a "come for the esthetic, stay for the quality" kind of place. Form & Function is dedicated to providing quality coffee to local coffee-lovers. Starting from the farm and ending in your cup, Form & Function ensures the best for sustainably sourced beans, transportation, roasting techniques, brewing equipment, and barista training, knowledge, and experience.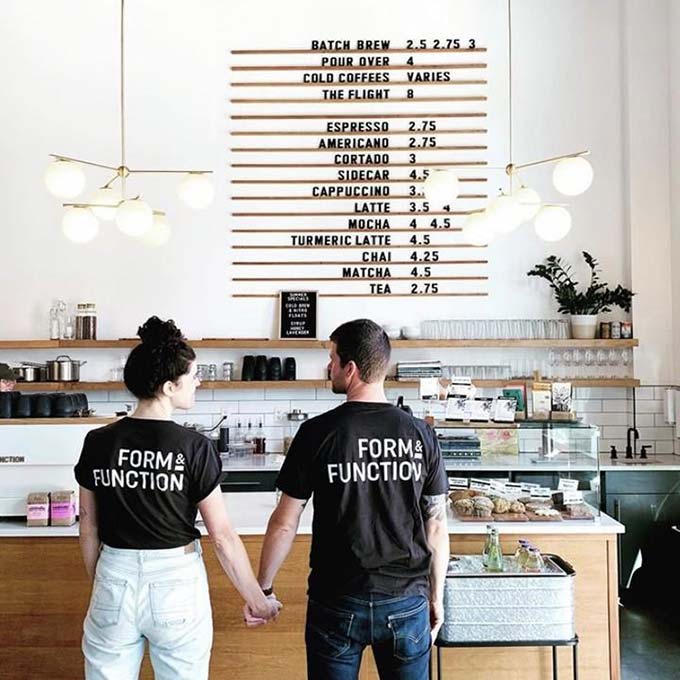 Want to bring that quality home? Form & Function not only sells beans and brewing supplies but offers classes on how to properly brew so you can experience the goodness wherever you are. From the popular Ethiopia Yirgacheffe to the Chin Up, you can purchase Form & Function's roasted beans online to be delivered right to your door. They even offer a customizable coffee subscription plan that partners with RUJA, local nonprofit supporting children in Uganda.
Located on Broad Street, Form And Function has it all: delicious breakfast food, coffee brewed by educated baristas, rad merchandise, a clean and cool vibe, and regular brewing events. 
Stop in to grab a bite and an espresso. This Is Boise recommends the overnight oats, a simple cappuccino, and enjoying the views from the upstairs lounge.

To learn more about Form & Function, or to reserve their mobile coffee cart visit www.formandfunctioncoffee.com