---
Boise Fitness Week is all about the upcoming fitness scene in the Treasure Valley and highlighting Boise's top boutique fitness studios while also giving back to the community. This event is where fitness studio owners and managers come together and form a strong relationship with each other and promote different ways of being active in the Boise community.  By partnering with local studios, Boise Fitness Week is offering community access and discounted rates between studios across the valley. 
This is the 3rd Boise Fitness Week! As the world is slowly making its way out of the pandemic, the fitness world is returning back to normal. Although things are improving, there is still limited capacity in some studios to ensure safety. Due to this, Boise Fitness Week has quickly turned into a 2-day outdoor fitness festival!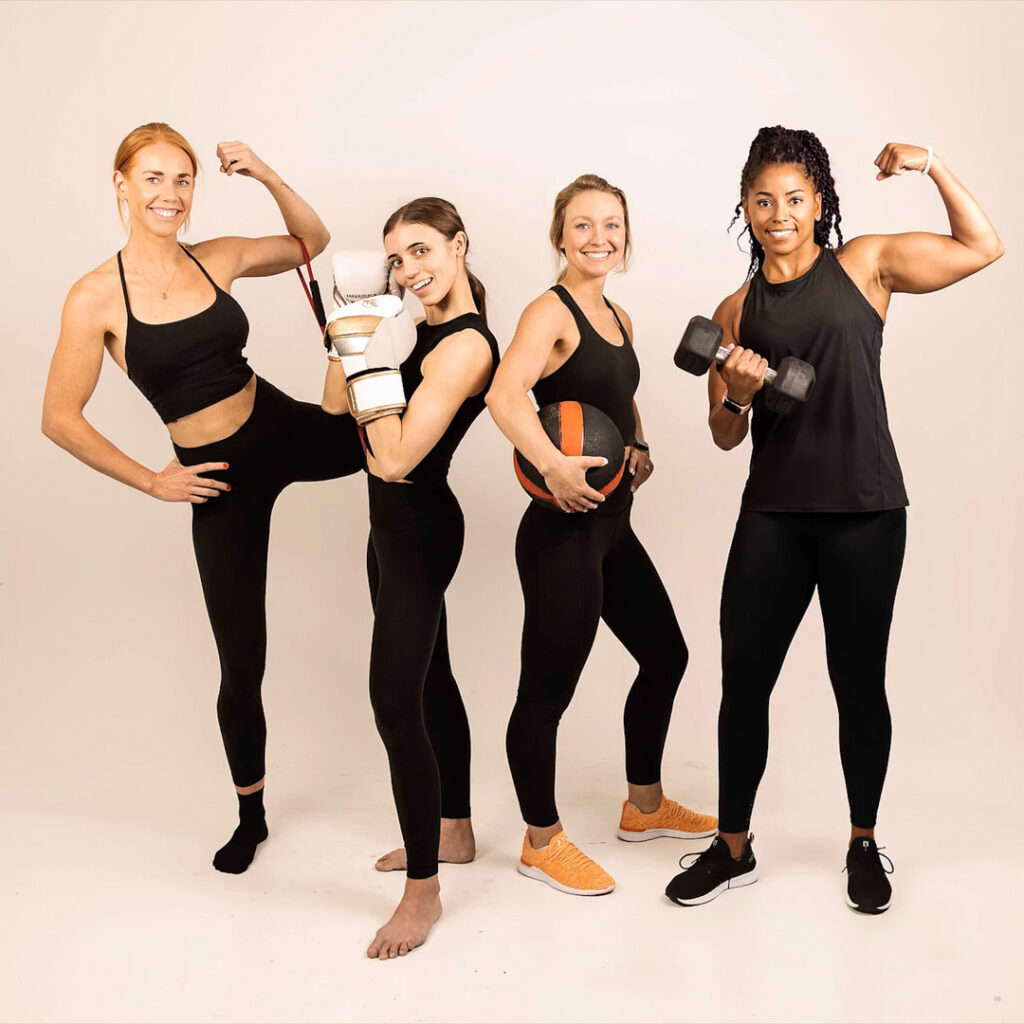 The Studios Participating in Boise Fitness Week(end): 
This two-day event will take place in two different locations. Day one will be at JUMP and day two will be at The Village in Meridian, both of these events will be outdoors. With a one-day ticket purchase to Boise Fitness Week(end), you also get a Sweat Card to utilize at all of the participating studios for one free drop at any of the studios throughout the entire month of August. Purchase a two-day ticket for Boise Fitness Week(end) and you get 2 free drop-ins at each participating studio in August. You can purchase your sweat card at any of the participating studios – or on our website. Once purchased you will receive a confirmation email. Show your confirmation email upon entry at the fest to receive your physical Sweat Card. A One-Day pass costs $30 and a Two-Day pass costs $50. 
What makes this event unique is that 100% of the Boise Fitness Week proceeds go directly to three participating nonprofits in the Treasure Valley and you choose where your donation goes! The three nonprofits include Life's Kitchen, Family Advocates, and Faces of Hope. Upon entry to the festival, you will be given a token. With this token, you will choose what non-profit your admission money goes to.
Can't make it to the event but still want to donate? Click the donate now button on Boise Fitness Week's website!
On the day of the event, you can purchase a Sweat Card if you haven't purchased one already at one of the listed studios. Classes start at 8 am and end at 12 pm with classes being 15 minutes long each with 10-minute transitions. There will also be raffles and prizes in between classes along with the Bolton Brothers Kitchen food truck! Tents will be set up with the local partners and studios to answer any questions as well. Also highly encouraged to bring your own yoga mat and towel, water will be provided. Ages 15 and up for this event and all minors must be accompanied by an adult. 
On the back of your Sweat Card is a QR code to redeem the drop-in classes and partnership deals all through August! If you buy your Sweat Card and last minute can't attend, you will still have access to all the drop-ins throughout the month of August. 
Check out their Facebook, Instagram, and website for more information and to reserve your Sweat Card!
Wake Up. Work Out. Do Good. Feel Good.